You've got a great product and a profitable business opportunity, but your friends and family aren't remotely interested...

You're Out of Prospects.
Your Friends Avoid You.
What Do You Do?
You take the bull by the horns, and do what no one else is doing, of course.
Monday, December 14th, 2015
From The Desk Of Patrick Taylor:
Every new business owner in every opportunity goes through the same process. You love the product, see its potential, and the idea of building a big sales organization intrigues you. You begin to dream...
You dream about your last day at work. You dream about putting a big bow on your spouse's dream car and secretly replacing their old beater in the driveway. You dream about taking an extended vacation around the world and not worrying about racing back in a week because there's no clock to punch.
Unfortunately, there's a problem.
Your friends and family aren't interested in your product. And they are complacently settled in the rut of their jobs.
You have talked to everyone on your "memory jogger" list.
Because of your enthusiasm for your new business, you notice that your friends and family are not answering your calls or returning your messages. Maybe they're not inviting you to family events. They're starting to avoid you like the plague!
Personally, I suggest you don't even tell your family about your business until after it's wildly successful! I don't tell my family about my business projects. I never ask them to buy products or join my sales team.
I prefer to eat with my friends and do business with strangers.
Sometimes the strangers become friends and that's okay.

Generally in any business, you want to observe what the herd does and then go and do something completely different.
This is also true for network marketing.
Most people will begin by calling all of their family members.
Unfortunately, a few of your friends and family might actually join you.
I say it's unfortunate because they don't really have an interest in your products or in building a business. They're your family and they just want to encourage you. This gives you the false impression that they are interested in building a business.
You end up spinning your wheels trying to help them get set up, and they get frustrated because they really don't want to do anything with their business.
"But if I don't get my friends to join me in the business, how am I going to find prospects?"

You may be asking yourself.

Here are a few ideas that may have crossed your mind:



You could go door-to-door: where residents haven't posted a "No Solicitation" sign, or don't have a vicious dog roaming the yard...

You could stand outside a shopping mall handing out flyers. Probably not what you had in mind when you started, and not very professional. Not to mention that it makes you look desperate and gives all the power to the buyer in the transaction.
You could pick up the phone book and just start calling - But be CAREFUL. The "Do Not Call Registry" makes unsolicited calls a criminal offense that can cost you a LOT. Not suggested.
YOU NEED A SYSTEM THAT WILL GET YOUR PRODUCT AND BUSINESS MODEL IN FRONT OF THOUSANDS OF PEOPLE. A CERTAIN PERCENTAGE WILL WANT YOUR PRODUCT AND WILL IDENTIFY THEMSELVES BY GIVING YOU THEIR NAME AND E-MAIL ADDRESS. ULTIMATELY, THEY WILL BUY FROM YOU.
If you're ready to stop groping around in the dark feeling around for the gold, then I'm ready to help you get there.

Introducing ...

Your Automated Sales Funnel Service
Your Automated Sales Funnel Service is a high tech - high touch team that will build your automated sales funnel in record time.

Last week, I built an entire funnel for a friend in under six hours. I created the squeeze page, wrote a free report for him, connected it to his autoresponder system, and crafted the first five e-mails in his drip marketing campaign.
Now, he is building his list at a blistering speed and spending his time qualifying his leads.
You can do it too!
Let's be honest: How many people can you talk to in one day? Fifty? Twenty? Probably more like three, right? How ridiculous do you feel striking up a conversation in line at the supermarket, trying to tell uninterested people about your business opportunity in 30 seconds or less. Handing out your business card to waiters at restaurants. Trying to appear successful and "faking it til you make it."

That is not the secret to success.
It is the formula for failure!
What you NEED to do is plug into a proven system that will weed out those who aren't interested in your product and deposit those who ARE interested on your list, and then deliver messages to them on a predetermined basis. In this scenario, you only speak with those who are already in love with your product and/or business model.
This is what EVERY successful business is doing. (If you doubt me, check your e-mail inbox. Wal-Mart sales reps are not standing outside of the grocery store handing out flyers. Every smart marketer is using e-mail to communicate their message to you.)
Sure, you could spend months (or even years) learning the specialized software, learning to write effective sales copy that engages your prospects, and putting all of the disparate pieces of the funnel together. But you may have given up in frustration by the time you realize any fruit from that endeavor. This is a highly technical process, and technology is always changing making it that much more difficult to keep up and get the results you want.

Your Automated Sales Funnel combines technology and the art and science of marketing to help you get your sales funnel up and running within days instead of months to close the distance between your first day in the business and your first check.

Designed For The Novice - Even if you just signed up in your opportunity yesterday, you can be growing your list this week and building your business at a rate that will make your upline's head spin! They will be wondering how you're qualifying so many prospects. (You can choose to tell them...or just keep them guessing.) Your mentors will have a renewed interest in you and will focus more of their personal attention on you. Success has a way of attracting the assistance of the universe.

Personal Interview and Ongoing Communication Throughout The Process - You're in a business that values "the personal touch." We appreciate that we're dealing with non-technical customers who are "people persons." We're not going to just give you some e-book and leave you to figure it all out. We're going to communicate with you in person (Skype or phone), get the information we need, and then take care of all the technical details. We're high touch, high tech, and all business!
Continuing Education - Once your funnel is set up (usually within just a few days) you'll be able to start pouring fresh leads into it. After that, we'll continue to provide you with the best marketing strategies to maintain your funnel and convert your leads into sales. Included in your one-time investment are guerilla tactics and insider marketing strategies that others have paid thousands of dollars to attain.
You Don't Need To Be A Computer Expert Or Marketing Genius.
Just Follow The Plan.

I have been writing for over 30 years. I've been involved in technology (database design, programming, tech suport) for over 20 years. And specifically involved with autoresponder systems, web design, and Internet marketing for over 12 years. I've spent thousands of dollars to get the best of mentors in the Internet marketing niche. I've put the methods into action and I know they work.

You're not getting some "pie in the sky" unproven theory, or some old, worn out ideas that worked ten years ago, but have been rendered useless after the last Google algorithm change. I'm giving you the real deal stuff that works today in the trenches, that I use in my own business. And I'm giving it to you at such a discount I'm afraid that my mentors will put a hit out on me!

When You Click on the "Buy Now" Button, You're Going To Get A Complete Front To Back
Funnel In Record Time.

Initial Consultation With A Real Human: - You're not just going to get a form. You're going to get a CALL. We're going to talk first. You'll get my personal toll-free telephone number or Skype. Because that's how business is done in your world.

A "Done For You" Squeeze Page - A "squeeze page" is a small webpage or form that contains an opt-in form with an attention grabbing headline and copy that resonates with your prospect and compells them to sign up for your information. We'll work with you to craft the sales copy and provide you with a completed HTML file or install it on your host for you (your choice).

Consultation On Your Free Report - We'll help you develop your free report. (Look you need a little skin in the game!) Just type your own words. We need an original article (or one that you have the rights to). We'll help to craft it into a professional marketing piece.

Format Your Free Report - We'll take your raw information, format it to look professional, review the content, make suggestions to improve it from a marketing perspective, and finally turn it into a .PDF file.

Create a Professional Download Page - We'll set up your download page and even set up your report and download page on your hosting service for you. (We'll need temporary access to your hosting service to do this. You can change your password after we're done.)

Create Your Web Capture Form and Connect Your Autoresponder Service To Your Squeeze Page - This can be tricky. You can either provide the HTML we need or you can let us do it for you (we'll need temporary access to your autoresponder service).
Craft The First 5 E-mails For Your Drip Campaign - We will provide you with five professionally written e-mails designed to get your prospects to do business with you. They will also serve as a template for your future e-mails. Remember, once they're on your list, you can market to them forever! We can load them, or you can load them from a document file we will provide.

Test The Entire Funnel - Once everything is set up, we'll run through the entire process to ensure that everything is functioning properly and looking good from all of the popular web browsers.
Provide You With My OWN List Broker Contacts - Once it's time to start pouring leads into the funnel, I'll even reveal my personal list broker who always overdelivers on his promises with top quality leads from his targeted, segmented lists that regularly hit over 50% opt-in rates!
Exclusive Insider Marketing Tactics - The information gurus won't part with for less than $5,000...
And Much More ...
Your Upline's Jaw Is Going To Drop When You Begin Pulling In Customers Like No One Else In Their Group.
You'll Just Smile When They Ask Your Secret.
Look, I know what it's like to struggle. I know the frustration of working your guts out and having absolutely nothing to show for your labors at the end of the day. Or week. Or month. Or year.

As I contemplated the price of this service, in the back of my mind I was always wondering, "How can I make this a win-win."

I have paid thousands of dollars for mentorship (over $7,000 to one guru to give me a "peek behind the curtain"). I have invested years in learning how to efficiently create the funnel systems. I have spent decades honing my writing craft.

Acquiring that knowledge is imperative if you're going to have any success in marketing.
While I can't simply give this information away, I have put it within the reach of every person who wants to truly put in the effort and build a legitimate business.

To make this an absolute "no-brainer" for you and give you an over-the-top experience, I've decided to give you an avalanche of BONUS material in addition to the core materials available as my V.I.P. customer.

"Pat is one of the first contacts I made in Internet marketing, and has proven to me, to be a genuine man of his word.
In the world of the Internet, where you rarely meet anyone face to face, I actually feel that I have met him in person and known him for years, and time has proven out, that he is indeed a genuine friend and mentor.


I have followed his advice, gotten great encouragement and have persevered because of him and his example."


David M. Raby, Owner
Dawgy Dog
www.dawgydog.com
Other Marketers Have Charged Over $3,000 And Delivered Less!
(Don't Worry, That's Not What You're Going To Pay...)
PLUS You're Going To Get Additional Bonuses!!!
I've seen funnel building systems advertised from $887 all the way to $3,500 and up. And they are not providing anywhere near the level of personal service that I will provide you.

LET'S TAKE A LOOK AT ALL OF THE BONUSES YOU'RE GOING TO RECEIVE IN ADDITION!
Done For You Sales Funnel
(Begin work upon sign up)
Bonus #1: "Zero To Traffic in 48 Hours"
(Month 1)
Bonus #2: "How To Launch a Digital Product Business" (e-Book)
(Month 2)
Bonus #3: "Mega Launch Blueprint" (e-Book) (Month 3)
Bonus #4: "8 PLR Strategies"
(Month 4)
Bonus #5: "Easy Product Creation"
(Month 5)
TOTAL
$1,200

$17

$27


$47

$17

$27


$1,335
You might be wondering why I'm including all of these other bonuses. Well, you're going to be developing a big list, filled with people who have raised their hand that they might be interested in either a) Buying your product; or b) selling your product. Not ALL of them will decide to purchase that particular product.
BUT THEY ARE STILL ON YOUR LIST! MAYBE THEY ARE INTERESTED IN SOMETHING ELSE!
There is no harm in continuing to send them other offers that will increase your bottom line.
Once they have opted into your list it costs you nothing to stay in touch and you will make additional sales. So, I have included instruction on how to do that.
This system would cost you at a minimum $1,335!

That does not even count the incredible value you're going to receive just from my e-mail marketing strategy series. If I sold this entire package at $700 it would still be an absolute bargain!

However, that's NOT what YOU'RE going to pay.
I have been all about helping people throughout my life. I spent most of my career in the not-for-profit sector. (I used to joke that our organization put the "not" in "not-for-profit.") I have traveled to third world countries and appreciate the sheer effort it takes for people to change their circumstances in life.
It is my goal to help you pull yourself up by your bootstraps.
But let's be fair...it has to be a win for me too.
I wrestled for weeks just trying to figure out a pricing plan that I thought would put the entire package within the reach of anyone who wanted to take the bull by the horns and learn the real insider information and develop a targeted list, yet discourage those who were just tire kickers, or disingenuous, or outright scammers.

Consider how much time, personal expense, and effort has gone into amassing all of the knowledge it takes to put this together.
Then consider that I am not simply delivering the information, but I am handing you a completed lead generation magnet on a silver platter.
All you need to do is pour leads into the top and let the funnel do its thing!
"Patrick knows his subject and teaches this in easily digestible portions, Not only is he very knowledgeable but he is extremely generous in sharing what he knows with others. Whenever I have had a question he has responded in a prompt and helpful manner"

Andy Graham (Business Owner & Author)
"How To Cook Delicious Home Made and Wholesome French Cuisine"
http://www.livingfrenchlife.com
AND, consider that you're not just getting the conceptual information, but the actual "nuts and bolts" information, PLUS we're going to help you overcome the technical hurdles that plague those trying to build their first sales funnel by building it for you and handing you the keys!

You have it ALL here under one roof!
So....

I'm going to let you get behind the scenes, pull the curtain back to reveal exactly how to drive massive traffic to your offer, and develop a stable, enduring business for a small fraction of what I feel it's truly worth.
Just until the clock runs out, I'm going to offer
The complete

DONE FOR YOU SERVICE

;
PLUS all of the bonus material;
PLUS continuing education on my exclusive V.I.P. members' only e-mail

And it will be YOURS. You'll have your own hosting service and autoresponder system to use forever (NOTE: The autoresponder and hosting services are separate accounts that you must pay for independently of my service.)

And I'm Taking 100% Of The Risk


100%, Risk-Free, Money Back Guarantee:
I'm so absolutely positive that you will be a RAVING FAN once you connect with me, I want you to take your sales funnel for a test drive for thirty days with absolutely ZERO RISK!

I only want "RAVING FANS." If the result doesn't meet your expectations, simply contact me and I'll return 100% of your money.
If you have read all the way down to this point, I think it's time to click on the link and let's get started on the journey together. Let me help you!!!
You have absolutely nothing to lose! It's a "no-brainer" at this price, and I've even committed to taking even that tiny risk out of the equation for you.
The only thing you have to worry about is the possibility of finally losing your life-sucking, tedious job and achieving your goals.
The only logical choice is to click on the "BUY NOW" button and take me up on my way low offer. (Seriously, when you come back here next week after thinking about it the price is going to be $197.00.) Don't miss out on this offer. Grab it before I run out of spaces... or before it expires.
Thank you for taking the time to read all the way to the bottom. I'm almost as excited as you are to see you get started and start living the life you were born to live!

I'll look forward to chatting with you soon!
Patrick
~
P.S. One final note. We know that the world is in a terrible financial straight right now. I hope that you and yours are fine today. Maybe you have plenty of people in your sales pipeline now. But how about when your list runs out? The best way to prepare for a drought is to build a cistern BEFORE it stops raining and you run out of water. Perhaps this is an opportunity to prepare for a dry day ahead? Building a sales funnel that can collect prospects for you is like having a pipeline straight to the reservoir. Your squeeze page is like a salesman that's working for you 24/7/365 who never takes a break, needs a vacation, or gets sick. I hope that you will take advantage of this limited space / limited time offer.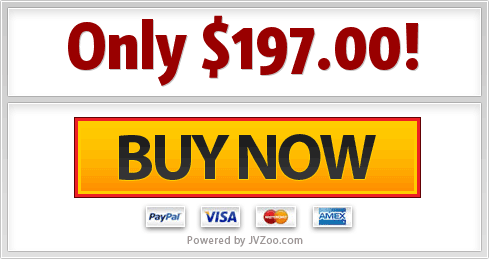 P.P.S. In 30, or 60, or 100 days from today, you could be just that many days older. Or...you could be on your way to financial independence (whatever independence means to you). It all starts with building a funnel and developing a list of prospects.

P.P.P.S. Maybe you like your day job! (I have worked at very personally rewarding, gratifying jobs that could not pay high wages.) The good news is you can KEEP your day job! Maybe you would just like a few extra hundred dollars per month for a better car. Or an upgrade to your living situation. Maybe you want to teach your son or daughter about business and let them know there's an alternative to the "rat race." Maybe you would like to learn some marketing skills to make you more valuable at your current job. Maybe you run a small business or organization and need marketing skills to build your brick and mortar enterprise. What you will learn in the process can help you achieve all of these things.
INCOME DISCLAIMER: Any results shown or implied on this page are not guaranteed or typical because we work like madmen here! There are no promises of earnings now or in the future because I don't know your work ethic, upbringing, or personal philosophy toward work. We do not advocate "get rich quick schemes," "ponzi schemes," or any unethical business practices. We believe in accepted, solid marketing principles, hard work, ethical behavior, and providing massive value to your customers as the best method for producing income through any business. Building any business involves risk. We have attempted to minimize this risk to you. By reading this disclaimer you agree to hold our company and Patrick Taylor harmless for any action you may take. Money-back guarantees are clearly outlined. Thank you for your consideration. I look forward to hearing of your success!